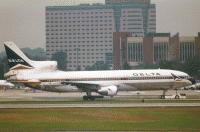 Aircraft of the week: The L1011. This Delta L1011 is arriving in Atlanta. Delta is planning on retiring their L1011s, and will be replacing them with 767-400s. Photo by George Polfliet.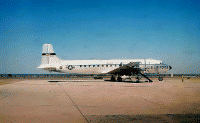 The classic airplane of the week is a Douglas C-118 which belonged to the United States Air Force. This C-118 is parked in Rhodesia, Zimbabwe.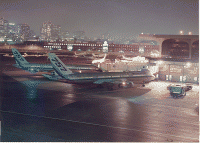 The picture of the week: A nice night shot of some Eastern 757s in Boston's Logan International Airport. Photo by James Reppucci.